Authentic Life Early Learning Center's
Programs
Infants
At Authentic Life Early Learning Center, our goal is to foster an environment that is stimulating for the development of your infant. We aim to incorporate the intellectual, emotional, and social needs of your child into our daily involvement with him or her.
Our knowledgeable and nurturing staff is passionate about your infant and their development. Likewise, it is our desire to build a safe, comfortable, and fun place for them to come... kind of like a home away from home. Daily reports will be given to you so that you can see what your child has done throughout their day.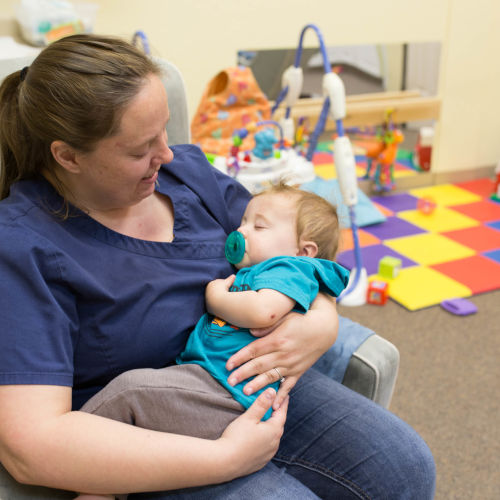 Toddlers
For a toddler, the battle is on! The battle for independence, that is–as far as your eighteen-month to two-year-old is concerned. With boundless energy, your toddler explores his or her world, and quickly develops what he or she does or does not like.
At this stage in his or her lifespan, your toddler increases in mobility, vocabulary, reconciliation and begins to develop social relationships with other children or siblings. Therefore, this is the prime point for your toddler to begin learning and developing motor, language, and social skills, as well as other forms of creative expression and physical exertion.
Throughout the day, your toddler will have activities and one-on-one attention to help encourage him or her through normal development. It is the vision and purpose of our highly qualified and trained staff to provide a nurturing and fun environment in our upgraded and state of the art toddler rooms–designed especially with your little tumbler in mind.
Skills and Concepts Covered:
Talking & Listening
Vocabulary
Colors
Social/Emotional Development
Self-Concept
Small/Large Muscle Development
Creative Expression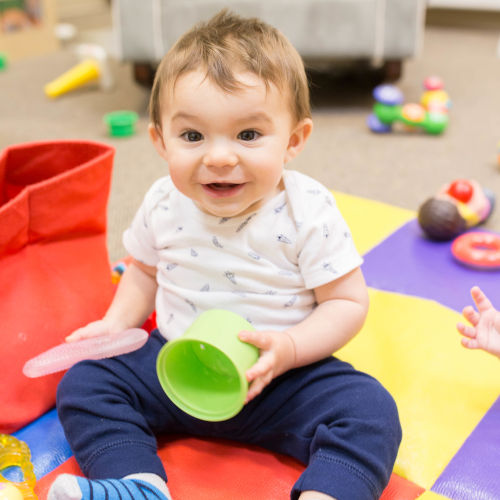 Early Preschool
There's much to be learned, mastered, and applied in his or her life. We want to help your little one capture and create the fun of this phase, while providing the structure and stimulus for their development.
Sharing, circle time, communication, quiet time, and table manners will be emphasized with your early-preschooler. All activities are stimulating, fun-filled, and educational. Potty training is a big milestone for your two year old, and we want to partner with you to help your early-preschooler become more independent. This can be both an overwhelming and rewarding time in a child's development.
Skills and Concepts Covered:
Language Development & Literacy
Counting, Sorting, & Patterning
Phonological Awareness
Numbers 1-10
Shapes & Colors
Science
Healthy Habits
Socialization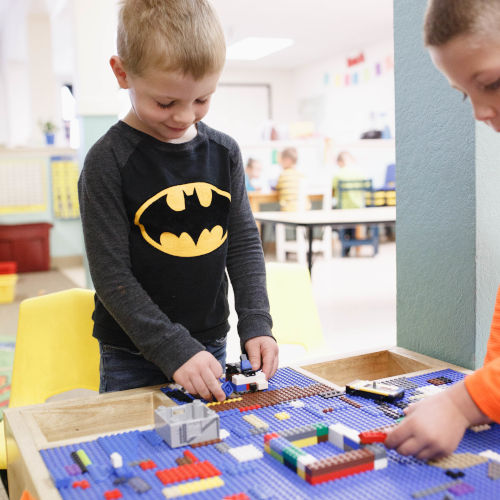 Preschool
What an exciting time! Your preschooler is growing by leaps and bounds. By age three and four, a child has developed dramatically in their emotional, social, cognitive, and motor skills. You have probably noticed and enjoyed these changes!
We partner with you in the continual development of all your preschooler's capacities. We believe by providing a safe, nurturing, and stimulating environment, we can help you build self-confidence and independence in your preschooler. We offer structured yet fun classes and playtimes in state-of-the-art rooms so that you and your preschooler can rest assured that he or she will never get bored. There will always be an opportunity to learn and grow!
Skills and Concepts Covered
Language Development & Literacy
Phonological Awareness
Positional Concepts & One-to-One Correspondence
Counting, Sorting & Patterning
Creative Expression
Numbers 0-12
Alphabet
Science
Shapes & Colors
Socialization
Physical fitness
Spanish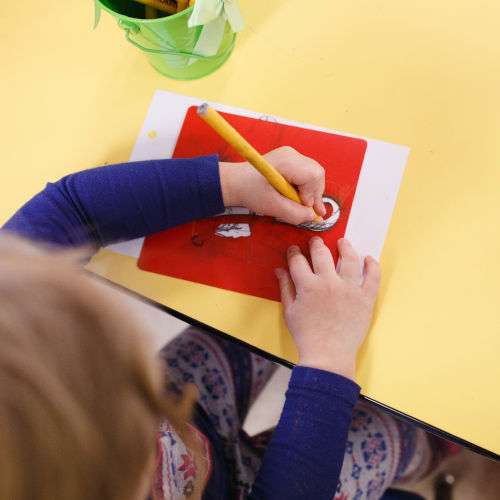 Pre-Kindergarten
Preparing for kindergarten is our goal for the 4 year old class. Hands-on activities for language arts, science, math, and social studies provide extended opportunities for discovery.
We use a combination of highly acclaimed Zoo Phonics curriculum and math manipulatives for hands-on learning, which will help your child meet Jefferson County requirements for entering kindergarten. Children find fun and excitement in each day's activities… as they learn to take turns, solve problems, express new ideas, respect differences, and resolve conflicts—all in preparation for successful school years ahead.
Our staff is highly qualified and able to work with each child individually to prepare him or her for kindergarten.
Skills and Concepts Covered
Letter Recognition
Prediction, Analysis & Experimentation
Measurement, Time & Money
Initial Consonant Sounds
Reading Comprehension
Writing the Alphabet
Number Concepts 0-20
Addition and Subtraction
Ordinal Position
Cultural Awareness
Physical Fitness
Spanish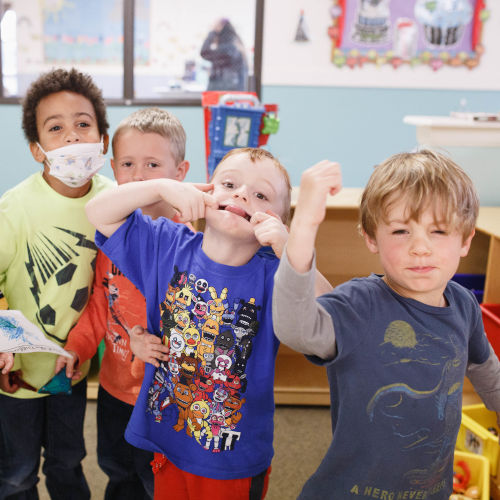 Before & After School
Authentic Life Early Learning Center offers many options, including before and after school programs for ages kindergarten through 6th grade.
This program includes transportation to and from school, an afternoon snack, help with homework, as well as a fun-filled afternoon. Our teachers are qualified to help your children with homework assignments and study skills.
We also offer dance, tumble time, and music for hours of fun and excitement to help your child's physical and personal growth (classes are available for an extra charge). We want to help your child be successful in school while helping you to be able to spend more quality time with them. The less you have to worry about, the more quality time you can spend with your children.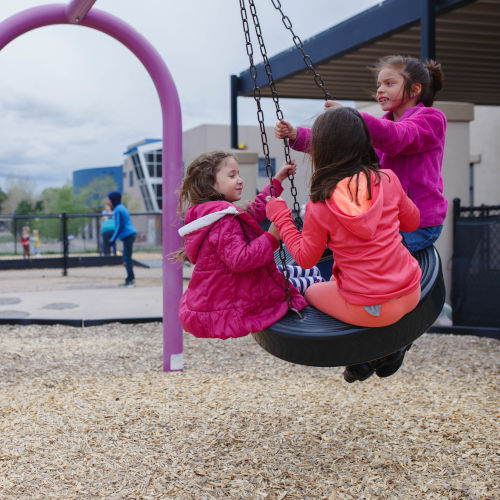 Summer Camps
Come have a BLAST with us this summer! This program for kids entering 1st through 6th grade will have fun weekly themes, several off-site weekly field trips, exciting in-house events and activities as well as fun educational clubs. Your child will have the time of their life!
Register below or contact our office with any questions.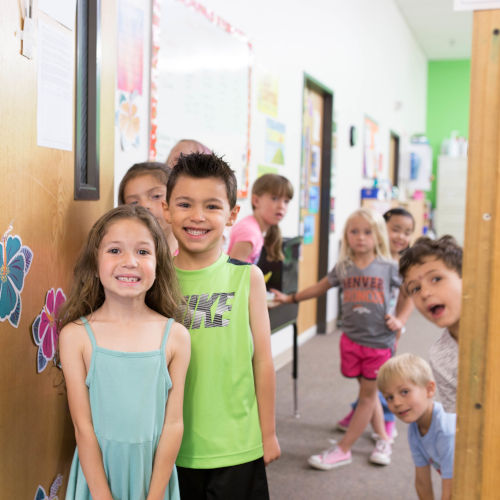 Any Questions?
We're Here To Help
We know it can be overwhelming to choose the right child care program for your child. Our goal is to make this transition as smooth as possible for you. Click "Contact Us" to ask a question, find out more information, or reserve a spot for your child today!